When print projects get complex
Magnispot comes to the rescue
Automate and simplify the production of your printed material in order to save time and money
---
What if you could streamline your print projects, by easily connecting your PIM system and other datasources through Magnispot to multiple print marketing channels, such InDesign Client & InDesign Server.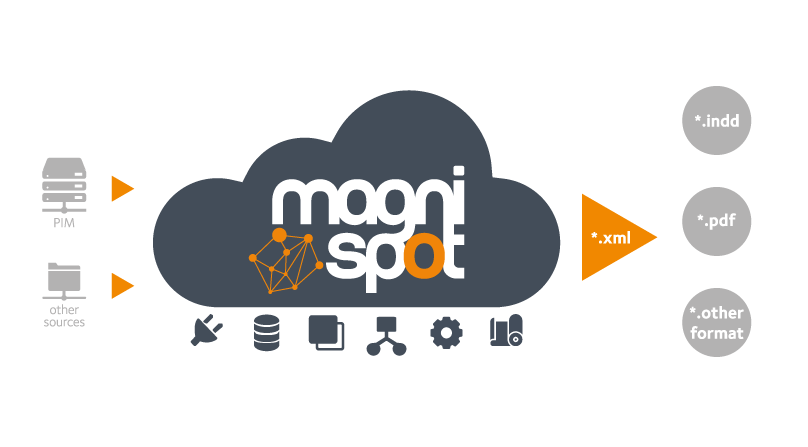 Print automation projects
---
GO TO MARKET FASTER
Reduce weeks of catalogue production time to days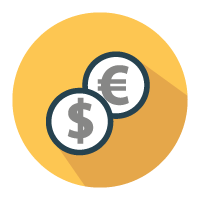 REDUCE DEVELOPMENT COSTS
Development hours are drastically reduced by using our standard formula actions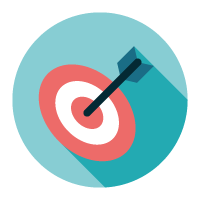 FOCUS ON DESIGN AND LAYOUT
Let your team focus on the designing instead of entering and verifying data
HANDLE COMPLEX DATASETS
Easily configure and compile complex datasets
Cloud based marketing hub

Intuitive user interface

Connect data from different sources

Configure and compile datasets

Authenticated multi-language XML export

Connect to different print channels
TESTIMONIALS
What our customers say about us
Making catalogues used to be a difficult and time-consuming effort for the team, but the introduction of Magnispot opened a whole new way of creating and designing catalogues. Nowadays we can create a document with over 300 pages in 5 minutes when this could take days in the past. We are looking forward to use Magnispot to its full potential to create custom catalogues for specific clients and all of this with minimal effort.
Want to learn more about Magnispot?
---
Contact us for a custom demo
+32 485 47 82 11
print@magnispot.com